Olive Kay Wells
February 5, 1941 - February 24, 2019
February 5, 1941 - February 24, 2019
Olive Kay Wells, 78, Urich, Missouri passed Sunday, February 24, 2019 at her home in Urich, Missouri. Fond memories and condolences may be left online at www.vansant.millsfuneralhome.com. A memorial service for Olive will be on Saturday, March 2, 2019 at 11 am with visitation one hour prior to the service at Vansant-Mills FuneralHome, Clinton, Missouri. The family suggest memorial contributions be made to the Grandriver Homemakers or to the Evangel Presbyterian Church, Urich, Missouri and may be left in care of the funeral home. Olive Kay (Spry) Wells was born on February 6,1941 in Henry County, Missouri to Harold and Nadine (Barnett) Spry. Olive wasa member of the Red Hat Club, the Studebaker Club, the American Legion Auxiliary, Grand River Homemakers and the Missouri Teachers Association. Olive received her Masters in Education from Webster's University. She taught at Sherwood for 25 years, retiring in 1997. Olive played the Organ at the Evangel Presbyterian Church in Urich, Missouri. She loved to garden. Olive was preceded in death by her parents. Olive is survived by her sons, Mark (Tomie) Wells, Urich and Greg (Melody) Wells, Urich, daughters, Marla Boydston, Gladstone, and John Wells, Smithville, brother, Bill (cathy) Spry, Urich, sister, Ruth Privette, Kansas City, grandchildren, Chris Wells, Myla Wells, Kayla Ayers, Josh Ayers, Cody Boydston, Chase (Sierra) Boydston, Isabella Wells, Alayanna Wells, Annabel Wells, Gracie Wells, Brandon Polk, April Polk, Javi Torres, and Jennifer Torres, great-grandchildren, Grayson Ayers, Beau Boydsston, Keeley Boydston, Draydon Polk, Darion Polk, Jayln Polk and Alicia Torres and special friend, Fay Bates. Arrangements have been entrusted to Vansant-Mills Funeral Home, Clinton, Missouri.
Heart of America Chapter Studebaker Drivers Club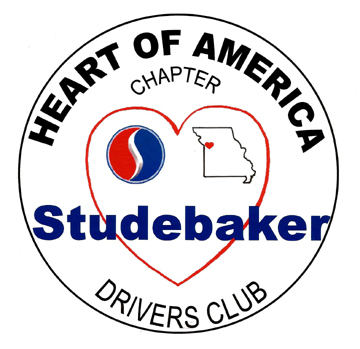 Meetings are generally held the third Sunday of every month. If there is a special event, this will sometimes change.

To belong to this Chapter, you MUST belong to the National Studebaker Drivers Club. This is mandated by the National Studebaker Drivers Club.

The dues are $20.00 per year due January 1st.

If you are interested in learning more about this Club, please contact any of the officers listed below. You can also print out the Membership Application below and mail it in.
President - Andy Herrold, 8414 West 79th Street, Overland Park, KS 66204 - 913-488-8103 - mrkvii@hotmail.com
Vice President - Randy Meek, 7516 Lake Road, Platte Woods, MO 64151 - 816-741-0579 - jrandymeek@att.net
Secretary - Jim Nelson, 11004 North Kenwood, Kansas City, MO 64155 lheadscotsman@gmail.com
Treasurer

- Alan Olas, 805 S E Douglas St, Lee's Summit, MO 64063

popnmimi66@gmail.com
Newsletter Editor & Membership Secretary - Betty Dornhoffer, 7818 North Main St, Kansas City, MO 64118 - 816-436-6827 ldornhoffer@kc.rr.com
Webmaster - Diane Crooks, 4508 Rock Springs Rd, St. Joseph, MO 64505
816-233-5546 - dcrooks45@aol.com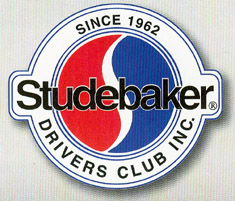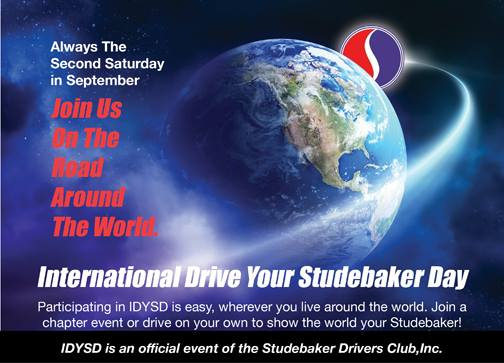 HEART OF AMERICA CHAPTER MEETINGS
DURING THE WINTER MONTHS WITH INCLEMENT WEATHER PENDING, PLEASE CALL THE HOSTS TO SEE IF THEY ARE STILL PLANNING ON HOSTING THE MEETING!

March 17, 2019 - Meet at ! - 1:15 pm at China Star Super Buffet, 1918 West Foxwood Drive, Raymore Mo - Randy and Marce Meek are hosting the March meeting and have invited Don Leslie with MASA Global to give a presentation regarding Medical Transport Solutions. MASA Global provides protection to its members during medical emergencies or injuries, whether they are at home, at work or traveling the world. The meal will be complimentary, provided by Mr. Leslie, so come prepared to be informed , educated and get a free meal.
April 27, 2019 (Saturday) - Noon to 2 PM - This will be a joint meeting with the Heartland Avanti Owners at the Kansas City Automotive Museum in Olathe, Kansas.
May 19, 2019 - Jim and Marcy Nelson will host a driving tour to Kearney, Missouri where we will tour the Jesse James Museum.
June 15, 2019 - (Saturday) - This will mark the 50th Anniversary of our Heart of America Chapter. We will have a Cruise-in to historic Weston, MO , park our Studebakers in a parking lot reserved just for our gathering, tour on our own time the shops, restaurants, museums and other attractions all within walking distance.
July 21, 2019 - Arrow Rock, Missouri - hosted by Whitney and Day Kerr.
August, 2019 - Car Show at Rose Estates Assisted Living Comminuty, 12700 Antiock Rd., Overland Park, Kansas.
September 6 - 7, 2019 - Orphan Car Show hosted by the Ozark Trails Chapter Studebaker Drivers Club, Branson, Missouri
2019 INTERNATIONAL MEET WILL BE HOSTED BY THE HEART OF OHIO CHAPTER IN MANSFIELD, OHIO SEPTEMBER 11 - 14, 2019.

. The website is up with the Registration Form to come soon. Website: studebakerdriversclub.com - click on 2019 Meet. Chair: Dave Hamblin 419-947-1360 - email: daveh2949@centurylink.net
October 6, 2019 - Antique and Classic Car Show, Lawrence, Kansas
November 17, 2019 - 2 pm Business Meeting, Cave Springs Nature Center.
December 15, 2019 - Christmas Dinner, location to be determined.
Club Members with their cars
© 2015, All Rights Reserved.