Heart of America Chapter Studebaker Drivers Club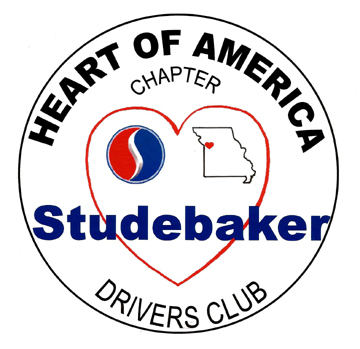 PLEASE EXCUSE US - SOME PAGES WILL BE MISSING UNTIL AFTER THE 1ST OF THE YEAR DUE TO SERVER UPGRADES.
Meetings are generally held the third Sunday of every month. If there is a special event, this will sometimes change.

To belong to this Chapter, you MUST belong to the National Studebaker Drivers Club. This is mandated by the National Studebaker Drivers Club.

The dues are $15.00 per year due January 1st.

If you are interested in learning more about this Club, please contact any of the officers listed below. You can also print out the Membership Application and mail it in.
President - Jim Nelson, 11004 N Kenwood, Kansas City MO 816-805-1415 lheadscotsman@gmail.com
Vice President - Randy Meek, 7516 Lake Road, Platte Woods, MO 64151 - 816-741-0579 - jrandymeek@att.net
Secretary - Janice Huffman, 7812 North Liberty, Kansas City, MO 64118 - janice.huffman55@gmail.com
Treasurer

- Jane Carpenter, 1102 Gambrel Rd, Greenwood, MO 64034 - 816-537-6814

Newsletter Editor & Membership Secretary - Betty Dornhoffer, 7818 North Main St,
Kansas City, MO 64118 - 816-436-6827 - ldornhoffer@kc.rr.com
Webmaster - Diane Crooks, 4508 Rock Springs Rd, St. Joseph, MO 64505
816-233-5546 - dcrooks45@aol.com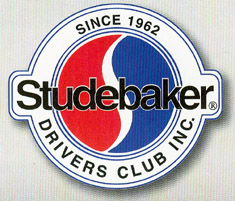 DURING THE WINTER MONTHS WITH INCLEMENT WEATHER PENDING, PLEASE CALL THE HOSTS TO SEE IF THEY ARE STILL PLANNING ON HOSTING THE MEETING!

December 18, 2016

- 2 pm - Annual Christmas Party hosted by Jim and Jane Carpenter - Greenwood, Missouri.
Club Members with their cars
© 2015, All Rights Reserved.